Formula 1 Weekend at Seaspice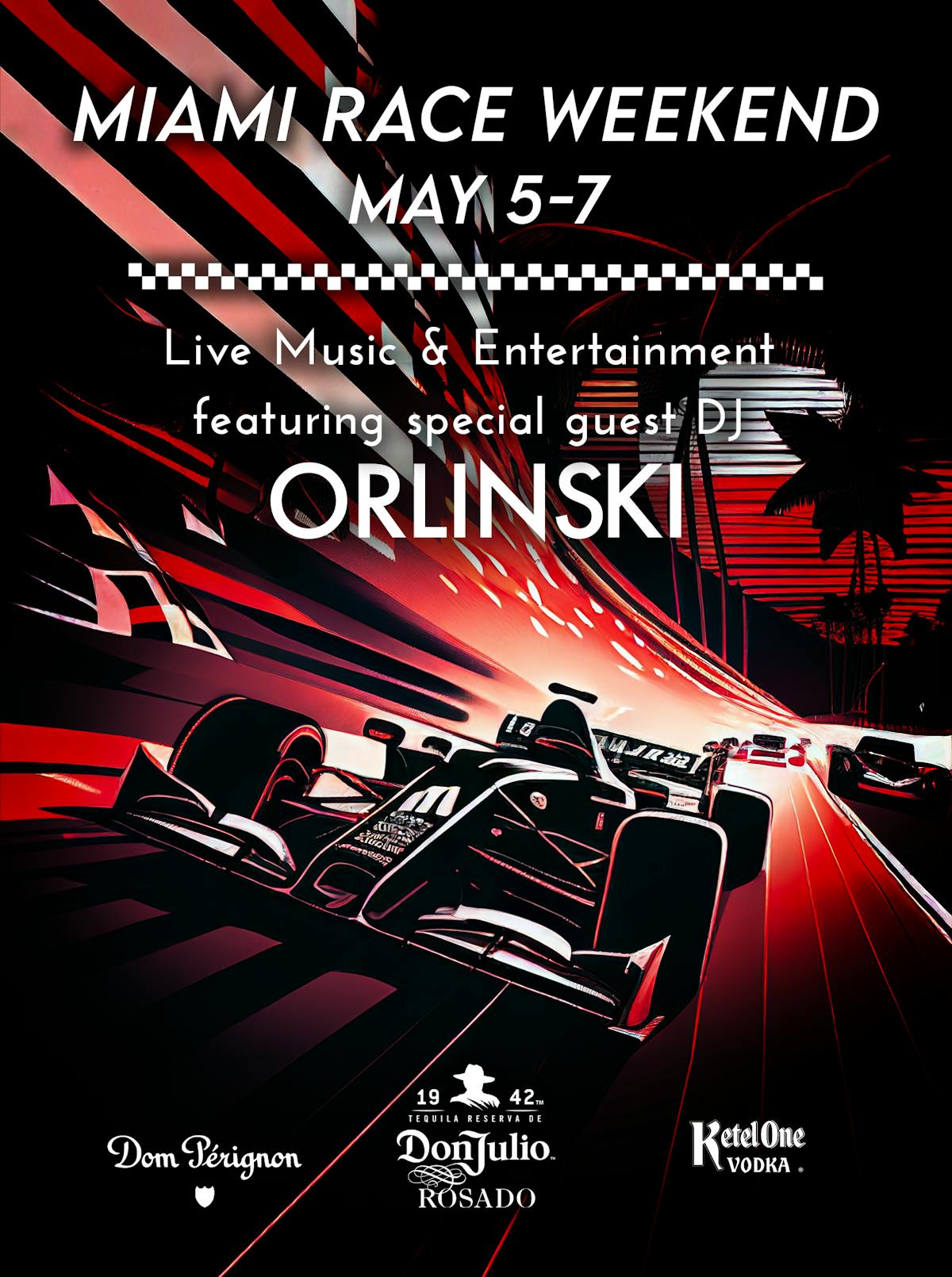 Race on over to Seaspice during the highly-anticipated second annual Miami Race Weekend.
Friday, May 5th - Cinco de Mayo Happy Hour
Start your engines with a Cinco de Mayo happy hour featuring premium tequilas, specialty cocktails and a live DJ to set the vibe. Leave the cars on the race track and arrive by sea for a night full of entertainment.
Saturday, May 6th - Riverside Brunch
Indulge in a waterfront brunch and take in the picturesque views of the Miami skyline while savoring Seaspice's signature dishes, fresh seafood towers & volcanic hot stones. Sip on refreshing cocktails, and enjoy live music and our in-house DJ. Seaspice favorites like Florida Stone Crabs, Dover Sole & the finest steaks in town will have you eager to come back for another lap.
Sunday, May 7th - F1 Miami Grand Prix Seaspice Celebration
Celebrate the highly anticipated Formula 1 Miami Grand Prix, featuring a special performance by guest DJ, world-renowned artist Richard Orlinski. Revel in the action and join global F1 enthusiasts following the race at your waterfront table. The victory lap will continue into the night with live music, hitting high gear on the dance floor, and an electric atmosphere to celebrate an exhilarating race.